You may be sitting on a goldmine. Or a small fortune. Or at least a little chunk of cash. Rising home prices across the country means homeowners have some equity. So what can you do with it? More importantly, what should you do with it? If you've got money in your house, you've got some options.
"Done wisely, you can use the lower-interest debt secured by your house to pay off debts with high interest rates, like credit cards," said houselogic. "It's also a good choice if you know exactly how much you need to borrow for a big expenditure like a new kitchen."
Historically low interest rates have ignited "a surge in demand for home equity loans this year," said HOUSINGWIRE. James Chessen, chief economist for the American Bankers Association, told them: "The market for home equity loans and lines will likely continue to grow as a larger pool of qualified borrowers looks to take advantage of low rates to make property improvements or pay off higher-interest debt."
1. Make smart updates to your home
Home improvement is "the No. 1 use" of home equity loans and home equity lines of credit (HELOCs), Kelly Kockos, senior vice president of home equity for Wells Fargo in San Francisco, told Bankrate.
Smart property improvements that raise the value of the home make sense for those who have a cushion. But, it's important to keep in mind the increase in payments. Even if a kitchen remodel or an overhaul of the front-yard landscaping ends up raising the value of your home, you won't recoup that money until you sell.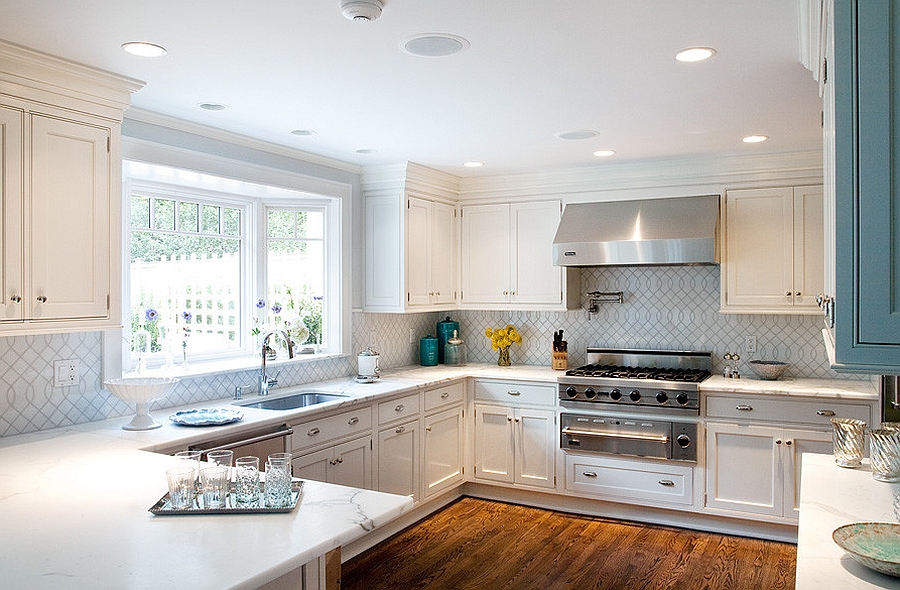 Decoist
Make sure you're not "increasing overhead to the point that it's not affordable or comfortable for you," Justin Lopatin, vice president of mortgage lending for PERL Mortgage in Chicago, told Bankrate.
You'll also want to focus on smart renovations that provide return on investment. An attic remodel may not pay off like updates to your bathrooms. A new front door gives your home a fresh look and helps with that all-important curb appeal, and is the one item that pays back the investment at a minimum of 100 percent year after year.
2. Put your kids through college
"A HELOC or home equity loan can be an attractive way to finance a child's education because the interest rate might be lower and the maximum loan amount higher than some other types of education financing," Andy Tilp, president of Trillium Valley Financial Planning in Sherwood, Oregon, told Bankrate.
Interest rates on home equity loans and lines of credit are "roughly comparable" to rates federal Stafford loans, according to HSH.com, "but far less than the 7.21 percent interest rate currently charged for federal PLUS loans made to parents."

SCPR
HSH.com notes that as the economy has improved, the number of people using their home equity to pay for college has dropped. But "with the total annual cost of college hitting roughly $23,000 for the average four-year public school and about $46,000 for private schools, according to The College Board," they said, it remains a reality some are going to have to face. Just be sure to check with a financial professional to make sure this new loan won't put you in a financially risky position.
"I've seen parents struggle because they have to delay retirement, sometimes for many years, because of this huge debt. And if they lose their home, and with a bit of an ironic twist, they may be moving in with their new college grad," Tilp told Bankrate.
3. Pay off those high-rate credit cards
Did you know that the average interest rate on credit cards is more than 15 percent?! If you have a $10,000 debt on a credit card at that interest rate and make the minimum payment, you'll be paying it off for nearly 30 years, and it'll cost you almost $12,000 in interest.
A HELOC with an interest rate around five percent that you use to get your card(s) paid off makes a lot of sense.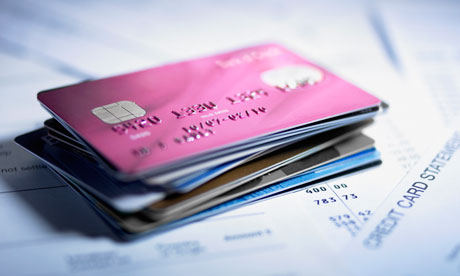 The Guardian
"HELOCs are often touted as a great vehicle for consolidating high-interest debt," said nerdwallet. "Because HELOCs are secured by your home, their interest rates are significantly lower than credit cards. Additionally, rates on home loan products (including HELOCs) have been at historic lows since the Great Recession. This means that if you roll several cards onto one HELOC, you could save serious money on interest payments."
The tax-deductible interest is also a huge advantage. "This could add up to savings when tax time rolls around."
4. Leave it alone
If there's one thing we learned from the downturn, it's that reckless financial decisions related to your house can have dire consequences.
"The fact that you're staking your home against your ability to pay off the debt is just the beginning of the potential drawbacks," said HOUSELOGIC. "A home equity loan is a lien on your house that usually takes second place to the primary mortgage. As such, home equity lenders can be left with nothing if a house sells for less than what's owed on the first mortgage. To recoup losses, second-mortgage lenders will sometimes refuse to sign off on short sales unless they're paid all or part of what they're owed.
Moreover, even though the lender loses its secured interest in the house should it go to foreclosure, in some states, it can send debt collectors after you for the balance, and report the loss to credit agencies. This black mark on your credit score can hurt your ability to borrow for years to come."
Leaving your equity and letting it continue to grow while the home appreciates and/or you pay down the balance is the safest choice. But is it the one that works for you?
Go Back