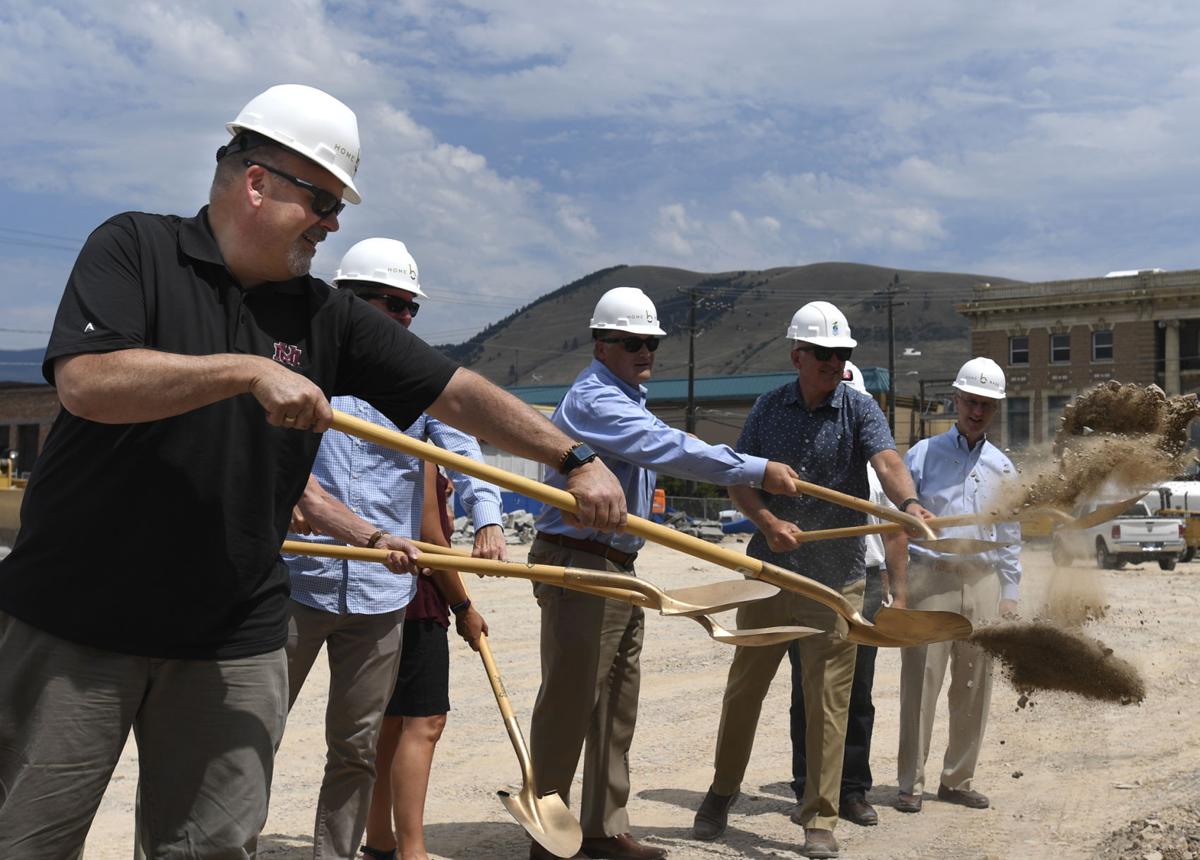 When the golden shovels ceremonially shifted dirt Monday at the Mercantile, a new chapter began in downtown Missoula's history.
The groundbreaking for the new Marriott hotel has been in the works for the past seven years, a long-lasting saga of back and forth between historical preservationists and developers.
A number of Missoula movers and shakers all echoed the same themes of forward progress, relief and the positive impact and business the new Marriott would bring to downtown Missoula.
Ellen Buchanan, the Missoula Redevelopment Agency director, said the day was a "long time coming." Because the building had stood vacant since Macy's moved out in 2010, downtown Missoula had been less lively, according to Buchanan, who called that loss "painful."
"It became more and more apparent this building should have to come down," said Buchanan. "You could see daylight through the good brick walls."
Jed Dennison, the ZillaState real estate agent who brokered the sale of the property from the previous owners to the current developers, sees the Marriott development as a way to connect the University of Montana and Missoula even more intimately. The 500-bed housing project on East Front and Clay streets is close to the new hotel, allowing parents to visit their children while staying downtown.
"It's a long time coming," Dennison said about the groundbreaking, "and we're excited at being able to move forward."
For Downtown Missoula Partnership executive director Linda McCarthy, the "life and commerce brought to our community" from the Marriott hotel development is in line with the 2009 Downtown Master Plan, a strategy document for the downtown area.
HomeBase developer Andy Holloran sees the ceremony as a "culmination of two years of hard work and effort." He sees what comes next as a "time to roll our sleeves up," and though it will be challenging, he feels a "sense of relief and excitement."
Missoula Mayor John Engen is pragmatic about the loss of the Mercantile. "It's all about the activity and people," Engen said. "It's clearly a rebirth." He's taking the long view on the new project, because eventually "this building will go away, and something new will be born then."
Go Back