It's one of Houzz's deign trends for 2017, and it gives you a chance to express your style, add a character piece to your home, and maybe even save some money at the same time. It's the bathroom vanity conversion, and it just might inspire you to make a change for the better.
"If you're having trouble finding the right premanufactured vanity for your home, try thinking outside the cabinet box," said Houzz. "Many savvy homeowners are finding chests of drawers, old file cabinets, vintage consoles and more, and converting them into one-of-a-kind vanities.
This vintage dresser brings some richness to this bathroom, and it didn't even need a vanity top. A drop-in sink, a mirror in a similar tone, and some fancy light fixtures finishes the look.
Looking to DIY this project? Get step-by-step instructions here.
"Thinking outside the square can turn up a one-of-a-kind vanity with character and function to boot," said Forbes. A garage sale discard can be turned into something spectacular with a little ingenuity and elbow grease, plus a scrap piece of marble cut to size.

pinterest.com
A simple sink placed on top of this antique table allows all the character of the piece to stand out.

pinterest.com
Or, you can make the sink a focal point. This commercial version brings the right amount of contrast to the rustic table and helps show off all the antique touches in the space.

pinterest.com
The idea works just as beautifully with a more modern piece. "This mirrored console table was beautiful as a dining room accent, but it's absolutely stunning when recycled for the bath," said DIY Network. "The top was sealed with polyurethane - an important step when repurposing furniture to accommodate plumbing - and the square vessel sinks were sealed with caulk around their edges. Hardware was added in varying shades of brown and a mix of finishes to preserve the vintage vibe."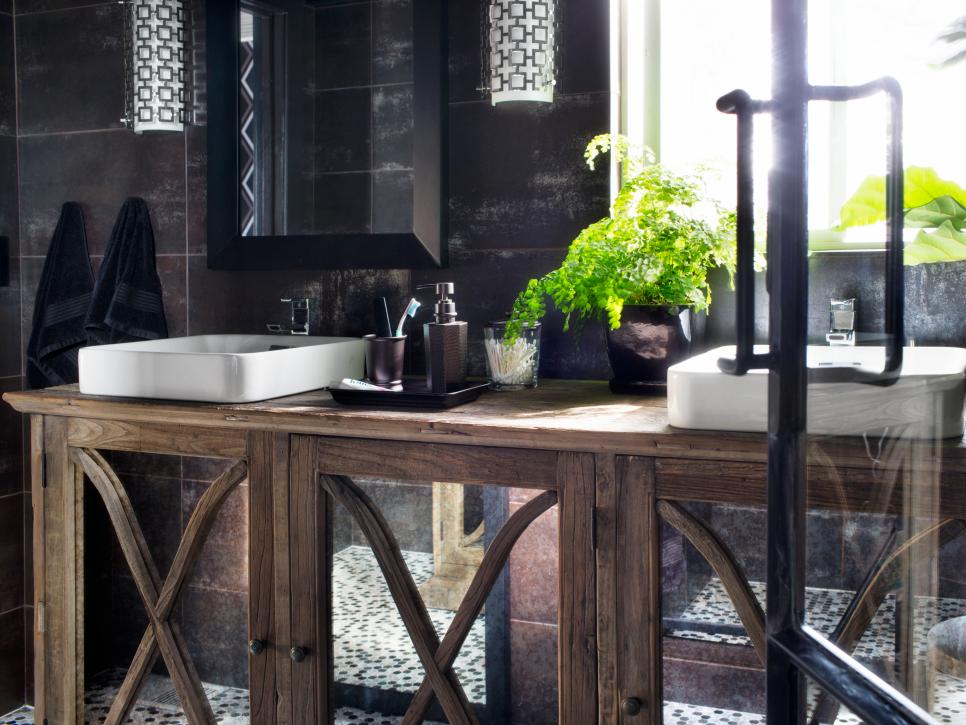 diynetwork.com
The piece you're converting doesn't even have to have a pristine finish. A coat of paint makes this bathroom vanity look fresh while still imparting a distinct feel.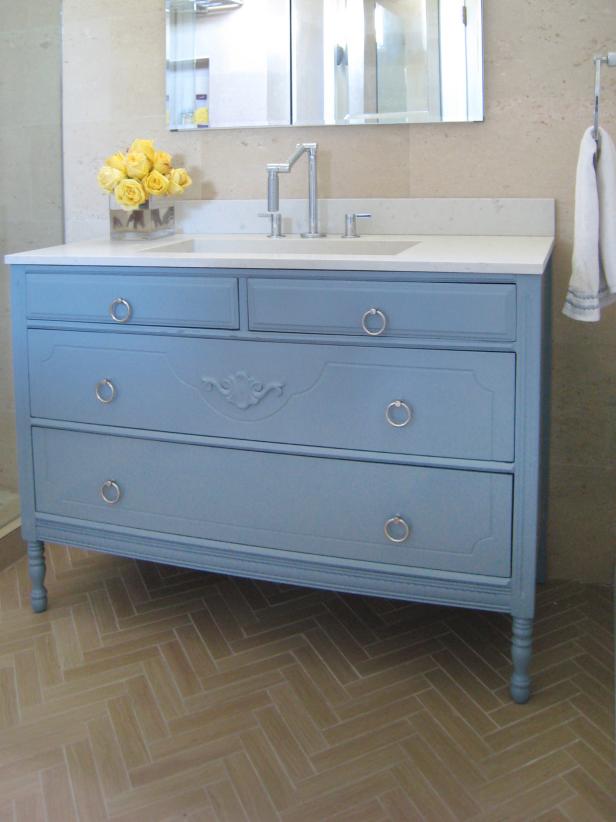 hgtv.com
Mid-century modern has been hot for the past few years, and repurposing a piece that has been passed down, or one that you're lucky enough to find at a flea market or antique store, can completely transform your bathroom. "The project required cutting out holes for items such as the marble countertop, sink and faucet, and switching out drawers," said DIY Network.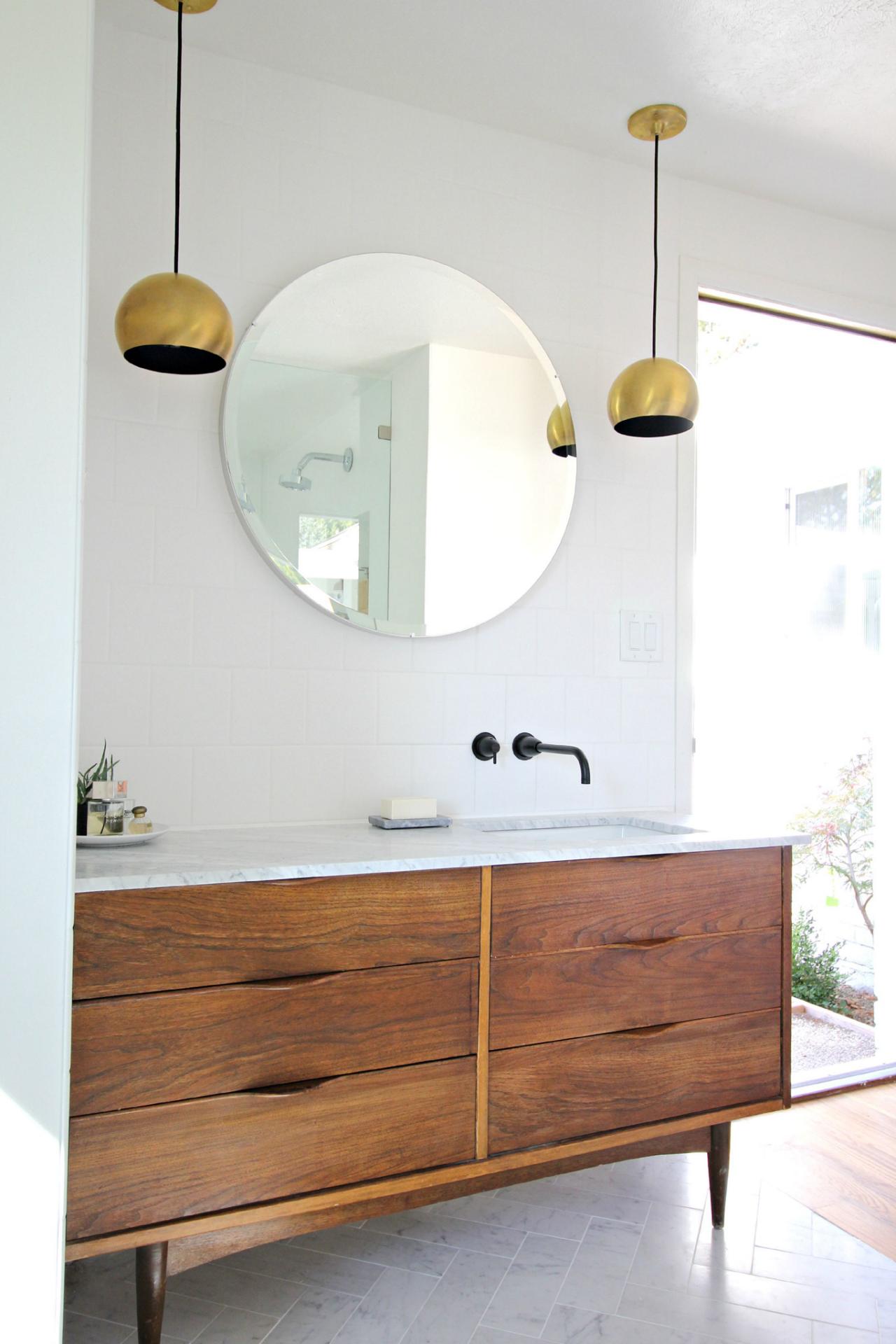 diynetwork.com
Go Back